Ah week three…the excitement has worn off , progress has started, stalled, and changed directions by this point, and calling it a challenge seems more and more appropriate.
This week, I don't have any fun picturse, just a dramatic tale that has resulted in me sleeping on the floor for over 10 days now.
I am NOT CUTE rolling off a mattress on the floor at 6:00 AM. It scares the dogs who have inevitably crept on the new mattress since they no longer have to jump to get to the hooman bed.
DEEP BREATH.
Getting a new king sized bed is what started this whole shebang.  We received our mattresses about ten days ago and time it so the bed would arrive shortly after.
Time was of the essence since this past weekend I had a birthday party and guests were staying in our second room. This meant that our old four poster queen bed is now the guest bed, our new bed is ours.
It would work out perfectly damn it!  WELL.  I did price matching all around the internet and found the best deal by over $100.00 for the bed from a large online retailer that we all know and love.  The bed according to their emails was supposed to be shipped to us on 10/1/14.
It never arrived. We called the company we ordered from. They said they didn't know but they'd email us later that day.
Guess what? NO EMAIL. The next day. SAME THING. So we said screw and called the shipping company that's 20 MINUTES UP THE ROAD FROM US that supposedly was holding our bed hostage. The shipping company told us the bed that was sent was damaged , they had sent pictures confirming this to the online retailer so a new one could be sent and were waiting to hear back from them.
The following day I got a call from a higher level customer service agent who may want to find a job with less serving of customers, named Vincent. Vincent said "He heard that he was sorry there was a problem and that he was put on this order specifically to help us." I said thanks Vincent here's what I want "an apology claiming responsibility for messing up the order, for not knowing where the bed I paid for was, for having to rely on the customer to do this for you, and a promise to solve it as quickly as possible." Vincent got defensive said he already said sorry, it was recorded earlier, and that he is working on it.  He then mentioned that TECHNICALLY they are still within the original shipping arrival time of 10/16/14.  having seen the email they sent me saying it will arrive between 9/29 and 10/1 I did not understand Vincent's math.  He said well they were able to ship it out early originally, but it would typically be sent by 10/16/14.
UH…. doesn't this mean you have no established a new time frame which you confirmed via email with me on my order?  Is there backsies in furniture shipping?!?!?! Vincent was not amused.
I didn't even yell, I would like some credit for not being a crazy person. I was annoyed Not-Amused-Vincent got upset with me. Also, is it not reasonable for me to be annoyed when you mess up an order that cost a couple hundo's and I have to do your job to fix it? anyone? Bueller?
Any ways Not-Amused-Vincent  said he'd look into and email me the following day.
Guess what? NO EMAIL. damn you guys are good at this game. The following day I received an email saying he had just learned that the bed was damaged and did I want to a new one shipped, or did I want a refund.
1. I ALREADY TOLD YOU THAT THE BED WAS DAMAGED WHEN I CALLED YOUR COMPANY AFTER FINDING OUT FROM CALLING THE SHIPPING COMPANY MYSELF.
2. No I didn't want a refund because I'm on a budget, damn it Testy-Vincent, and I can't spend over $100 more just because of this.
Instead of engaging with Testy-Vincent again I just said "Thank you for your help, at this time I'd like to speak with your supervisor".
The Following day ( I would really like a full 24 hours to respond to my emails. Life would be a lot less stressful at work) I received an email from testy-Vincent with the contact information for his boss inside the parent company of the online retailer I bought it from. I immediately called his boss, went straight to voicemail, left a message.
24 HOURS LATER I HEAR NOTHING, so I try calling again. No answer. I call from a different number. No answer.
I'm getting suspicious…I tell this to my husband, who says "let me try".
GUESS WHAT??? The supervisor immediately picks up. 
I'm raging in side by this point because WHAT ARE THE ODDS I WASN'T BEING AVOID. Seriously, where's Nate Silver. What are the odds? My guess is super low. Anyways…
The supervisor doesn't mention my calls or voice mails, just apologizes and says he'll rush it.
SO, I have no bed to show you this week…. SAD FACE….. but in the spirit of progress I have made some purchases towards completing the room!
LAMPS!
ART!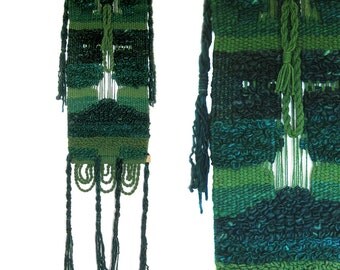 Next up…CURTAINS!!! THOUGHTS?!?!?! Which do you love?
Don't forget to check out everyone else's awesome ORC Challenges HERE.
 To see what I've been up to the ORC check out week 1, week 2, or click on the
 on the right hand side of the page –>